Over 25 Years of Quality Work
We know what it takes to build something that lasts. Whether its an addition to your home, backyard, or an extreme makeover, we have the expertise to make your dream a reality. We are especially talented with concrete and masonry work and have applied those skills in countless ways to the delight of our customers.
We take pride in the quality of our workmanship and each of our creations come with a one year warranty.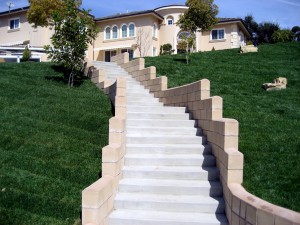 WHO WE ARE
We are a Californian construction company based in Simi Valley, specializing in concrete and masonry work for commercial and residential properties.
For over 20 years we have serviced the South-Eastern Ventura County area, improving and remodeling foundations, patios, driveways, and more.
We place an emphasis on working directly with homeowners to meet and provide the best possible result for our customers. We also work on larger projects within Southern California ranging from Colleges to Shopping Malls.
If you would like to know more about the services offered or would like to request a quote, please Contact Us !